How Sushi Became Popular in the United States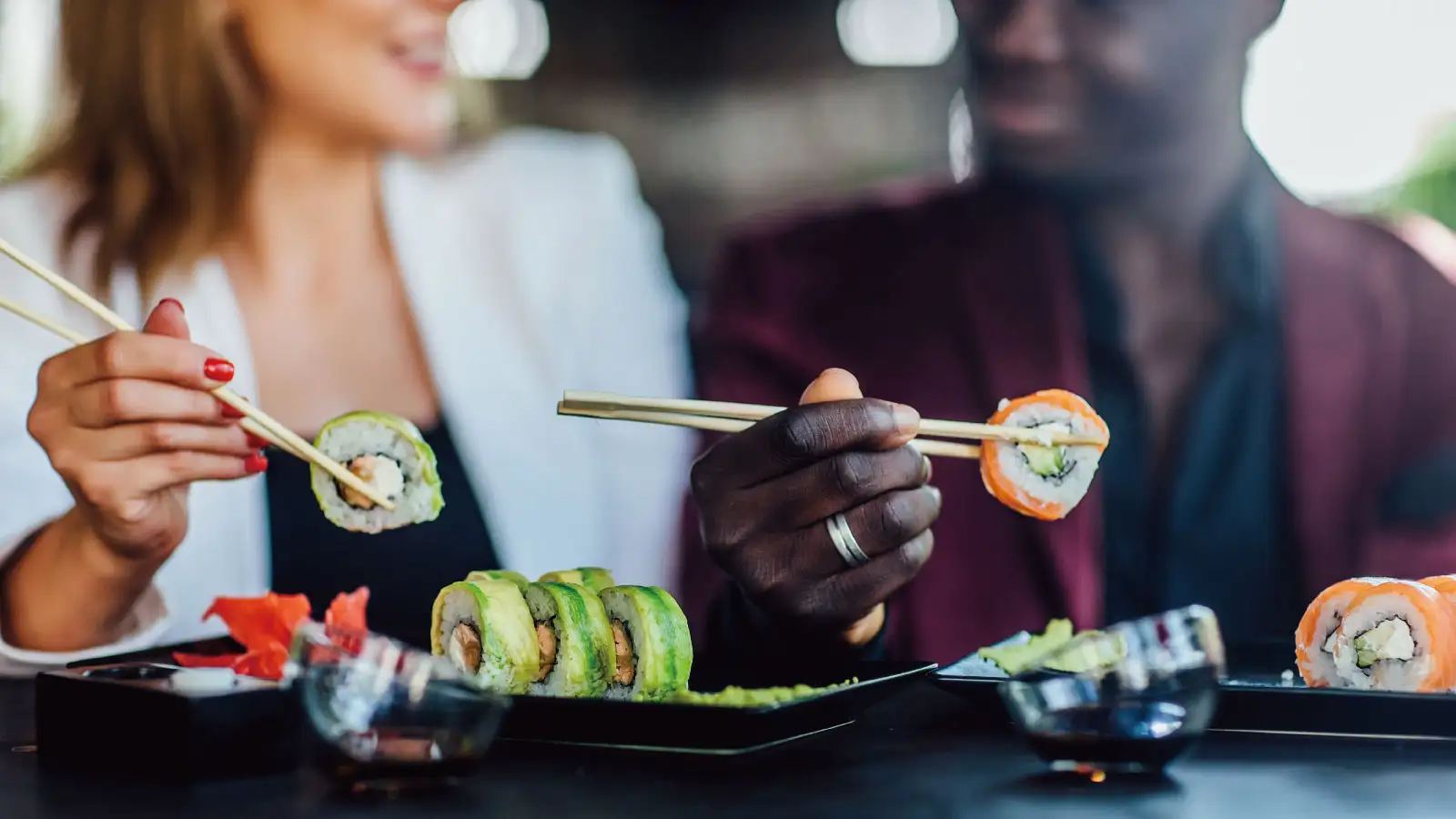 Sushi has been embraced by Americans and disintegrated as a favorite dish. The history of how this Japanese food made its way into American culture is an interesting story. While sushi was invented back in the 8th century, it wasn't until the mid twentieth century that sushi made its debut in the US.
American Spins on the Classic Sushi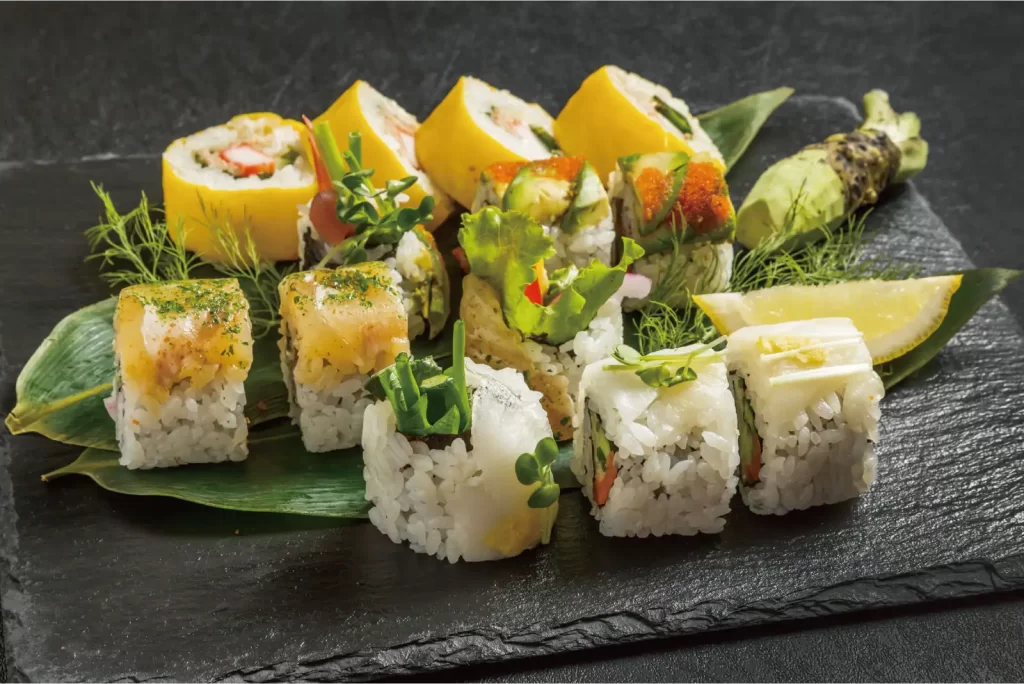 Sushi restaurants that started opening in Little Tokyo in California at first were only popular with Japanese immigrants wanting a taste of home. Eventually these restaurants began gaining traction with the rich and famous of Hollywood, as it was unique and deemed luxurious. These restaurants started putting American spins on the classic sushi recipes, thus the birth of the California roll.
The California roll usually consists of cucumber, crab, and avocado. This roll became incredibly popular, and for people that are squeamish about eating raw fish it acts as an introduction to sushi. Soon the sushi trend had spread to New York City, which embraced the raw fish element with more enthusiasm.
Americans to Try Raw Fish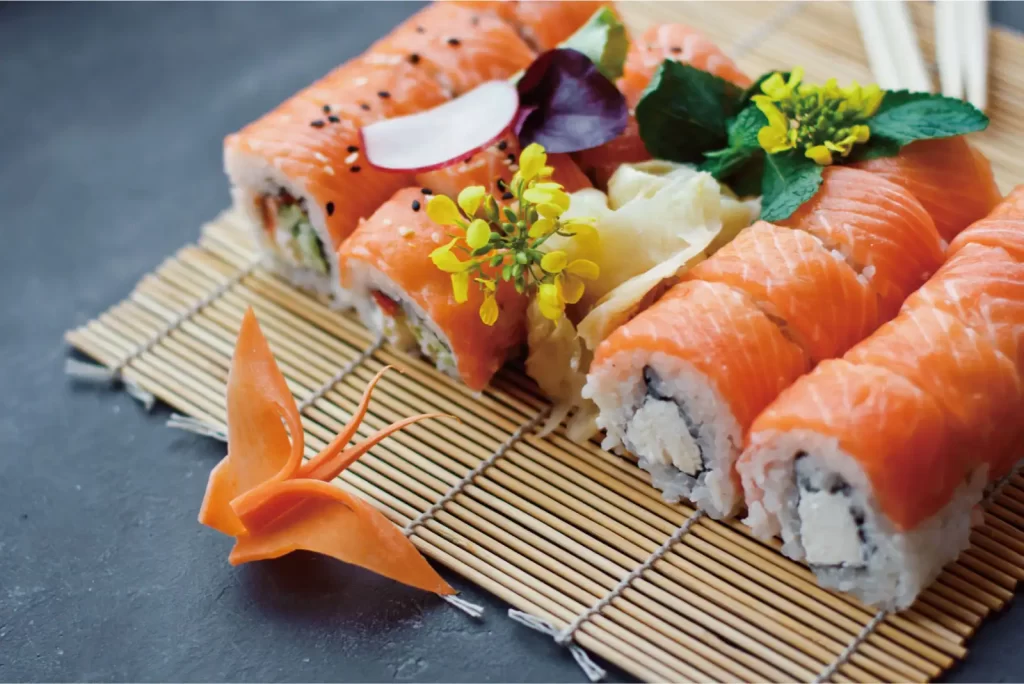 America's newfound fascination with sushi was really propelled by the historical fiction television show, Shōgun. Airing in the 1980s, this show earned three golden globes and was viewed by over thirty-percent of American households. This show changed The United States' relationship with Japan and Japanese culture. The representation of Japanese food, culture, and dress in the show became something that represented America's understanding of Japan – many schools even requiring students to watch it in history classes. As a result, Japan experienced an economic boom in its international trade with the United States, as Americans began becoming very influenced in Japanese culture. This sparked further interest in sushi, and inspired Americans to try raw fish.
Various Americanized Sushi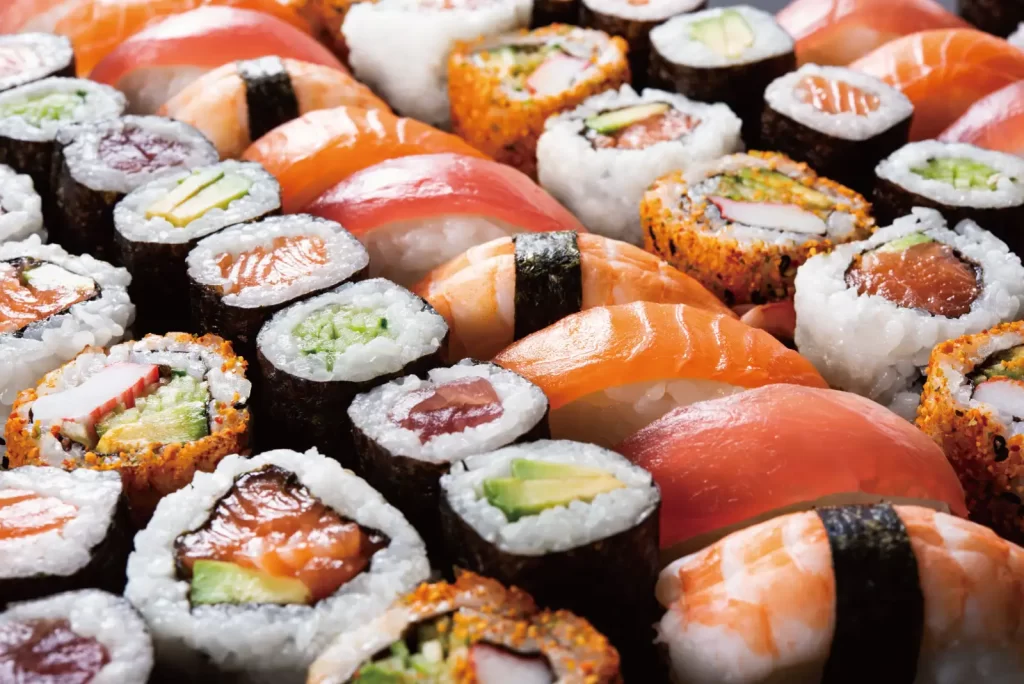 The spicy tuna roll is another example of Americanized sushi, as it was invented in the 1980s in Los Angeles. This sushi contains sashimi-grade tuna mixed with chili sauce or sriracha, giving it that spicy punch. Other Americanized sushi rolls are : philadelphia rolls, further variations of california rolls, rolls with meat instead of fish, and the rainbow roll. Sushi in some ways acts as a cultural bridge, allowing for Americans to have further curiosity about Japanese culture.