Japanese Onsen Ryokans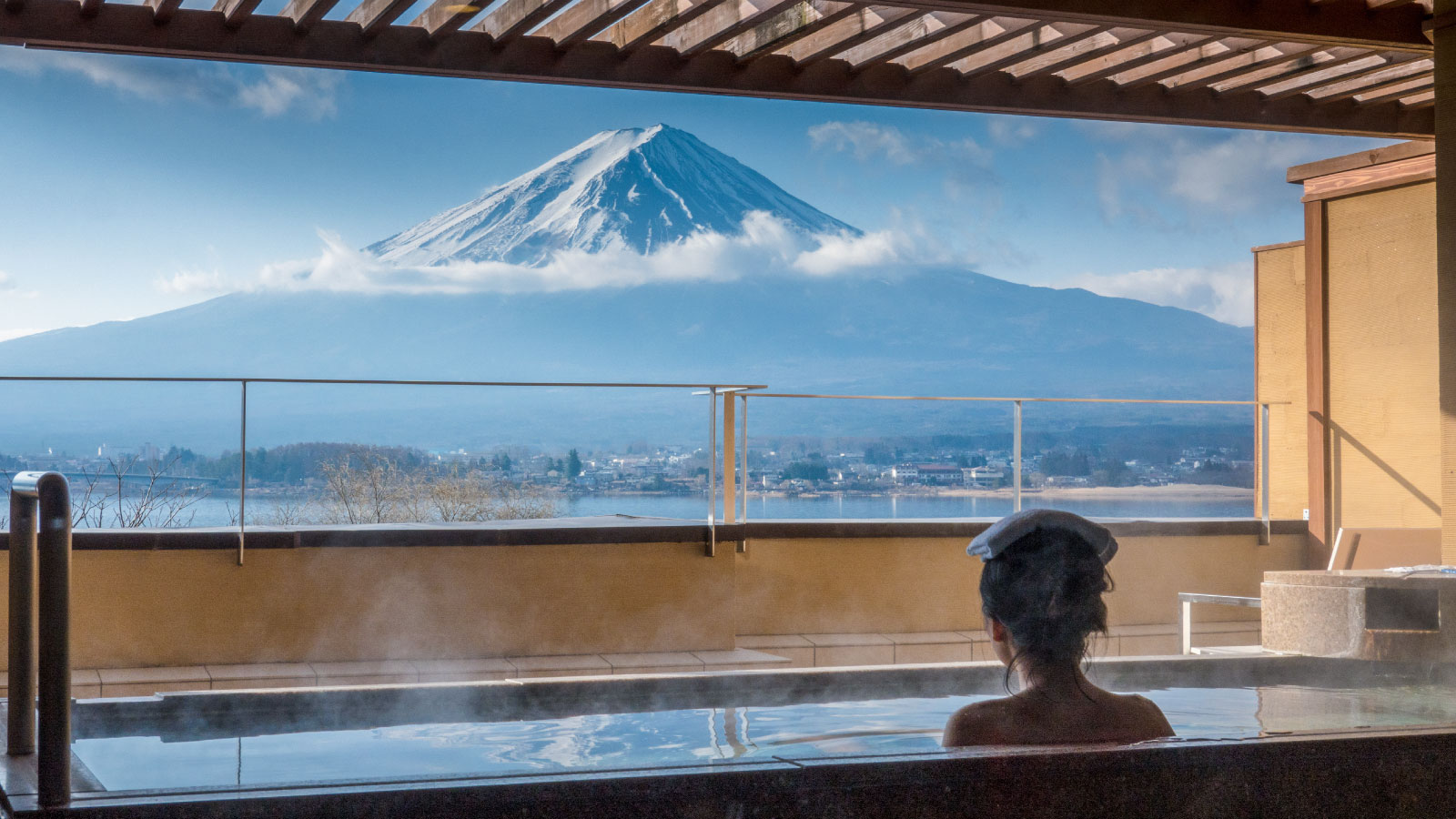 Sometimes we all need to unwind a little after a long week. Luckily, Japanese Onsen Ryokan's exist, which are hot spring inns! These establishments allow you to experience Japanese traditional culture through the amazing hot springs, the yukata robes, and tatami bamboo mats. The scenery at Onsen Ryokans are usually gorgeous and surrounded by nature, providing even more tranquility and reflection in your experience. The mixture of the relaxing environment and the special Japanese traditional touches make your visit a great cultural and spiritual experience!
The Difference Between "Onsen" and "Ryokan"
Although these hot springs inns are called Onsen Ryokan, the two words actually carry different meanings from one another. "Onsen" alone means a hot natural spring in Japanese, referring to the springs available at the inn that provide the rejuvenating experience. "Ryokan" is a style of traditional Japanese features and accommodations in a place that provides a comforting experience. Therefore, these words are not synonymous and do not always go together, however in this case they combine to make a one-of-a-kind cultural and healing experience.
The Hot Springs and Bath
The open air bath areas with springs, called "Rotenburo," are the perfect way to view nature while meditating or just enjoying your experience. Oftentimes, these hot springs can also feature beautiful interior design with traditional bamboo or stone walls. They may also feature tranquil waterfalls , or private areas for families.
The Benefits of the Hot Springs
Natural hot springs have amazing therapeutic benefits as well as beautification effects. Therapeutically, these springs can be effective as their natural minerals and components can aid in nanopharmaceutical treatment of muscle pain, anemia, fatigue, gout, diabetes, injuries, constipation, and arthritis. Cosmetically, these hot springs can have anti-aging effects on the skin- giving it a replenished, cleansed look. Additionally, Japanese Onsen Ryokans usually have salons geared towards relaxation and beautification!
Japanese Food
Japanese Onsen Ryokans serve healthy, fresh, and top-notch Japanese foods to their guests. The food at Japanese Onsen Ryokans are praised almost as much as the hot springs themselves, featuring "food art" made of fresh seafood, meats, fruits, and vegetables. This also contributes to the rejuvenation of health that Japanese Onsen Ryokans aim for, as Japanese food is known for their healthy ingredients, low calories, high fiber, and balanced nutrition. Even if children are present, the meals will be made creatively as to entertain the children while providing them with a kid-friendly yet healthy meal.