Bullet Trains in Japan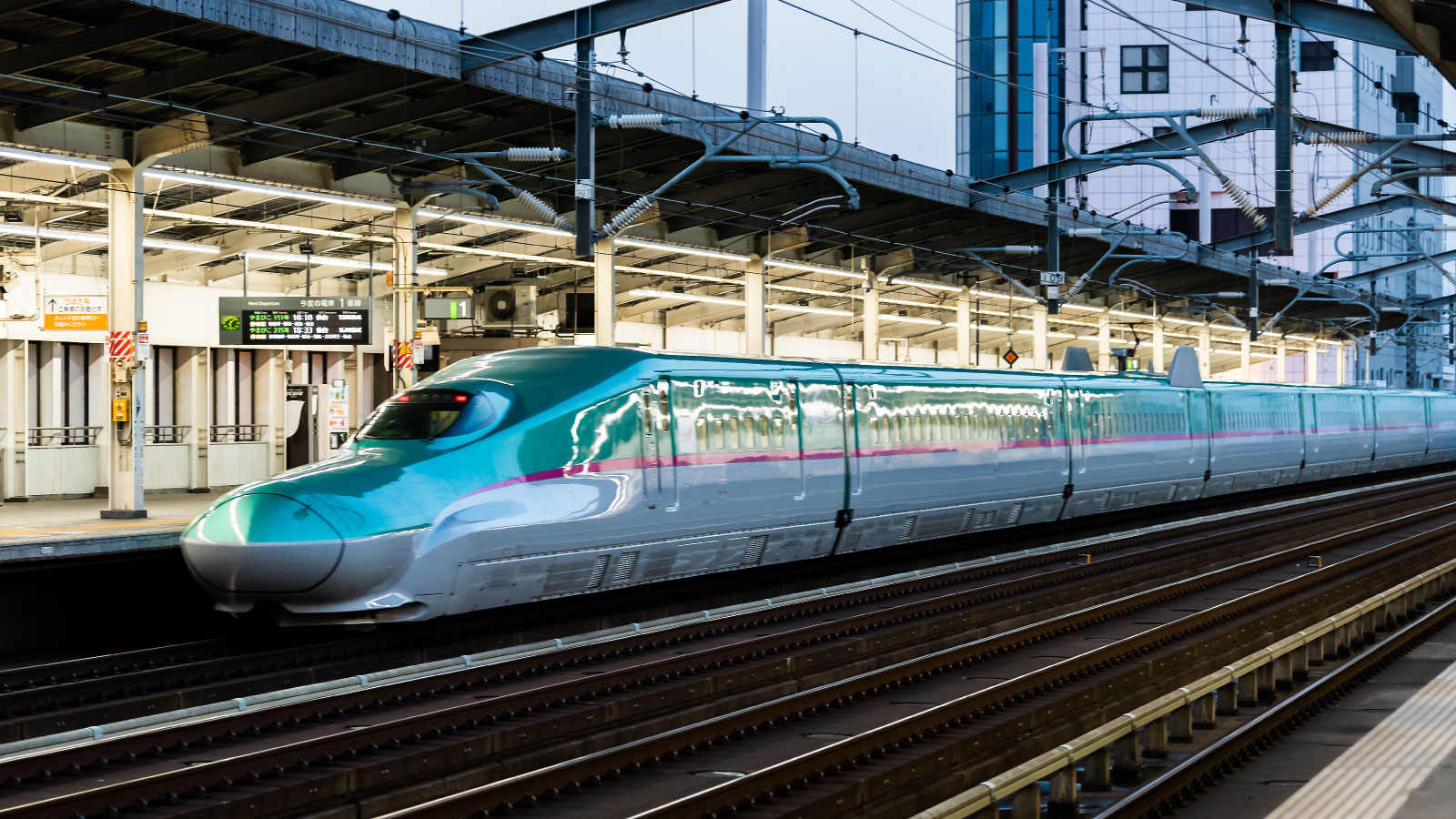 Bullet trains are a popular way of getting around in Japan. Not only are bullet trains long-term economical, but it is also better for the environment. You can travel through a lot of Japan via bullet train, and where the bullet train has stations determines a lot of tourist areas. These bullet trains are also known as Shinkansen.
Above you can see the routes of the bullet train throughout the country. The bullet trains can run up to 320 km per hour, or about 200 miles per hour. This allows for a speedy trip from place to place. You can travel from Tokyo to Hokkaido to Kyushi in a day!
When you get on a bullet train, it mirrors an airplane in many ways. There are classes of seating similar to airplanes, where you can buy a more expensive ticket and receive a better seat. "Green car" is equivalent to the economy class on an airplane, and is where most people sit. There are reserved seats that you can get tickets for ahead of, and you can also get non-reserved seats on the shinkansen as well!
Shinkansen also has food and snacks aboard, making for a tasty trip! You can purchase drinks and bento boxes featuring many different foods! Additionally, shinkansen have toilets, some newer than others with space for wheelchairs!
There are specific manners you use on shinkansen, and they are important to know in order to avoid offending others. Lining up on the platform before boarding is good manners in order to be well organized. It's also important not to block the aisle with your luggage so people can get through. Spatial awareness is important, adn reclining your seat too far is considered rude. The volume on the train should stay low, both in conversation and through electronics. Before you get off the train, make sure to collect all of your trash and throw it away in the train or once you enter the station!