Top 5 Americanized Sushi Rolls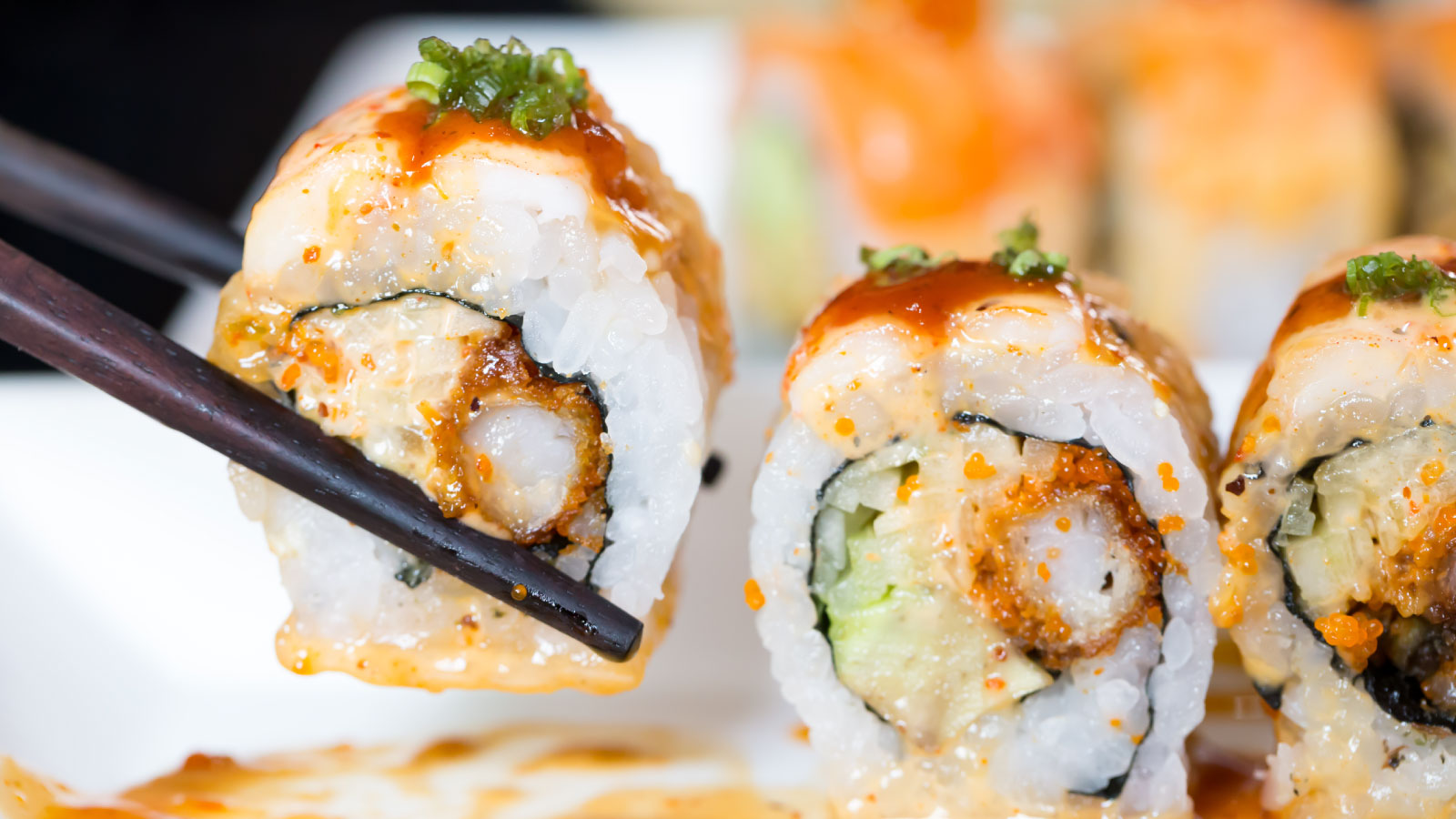 While Sushi may be considered a well-recieved Japanese import, once it made its way into the United States, there have definitely been changes made. This isn't uncommon for America- we do the similar American spins on food from all over the world- but it is still important to note the difference between the real thing and the new Americanized inventions. Here are five sushi rolls that are Americanized and not traditional to Japan.
Philadelphia Roll
My personal favorite, Philly rolls are made with smoked or raw salmon, cream cheese, and cucumber. In Japan, cream cheese inside of sushi is unheard of, and many Japanese people are surprised when they see it in American restaurants.
California Roll
California rolls are perfect for someone who is a bit weary of eating raw fish. Made with imitation crab, cucumber, and avocado- this roll is not super common in Japan but it is not impossible to find.
Dragon Roll
Another roll that cannot be found in Japan, Dragon rolls consist of unagi, avocado, shrimp tempura, and cucumber. This delicious roll is made to look like the scales of a dragon.
Alaska Roll
The alaska roll is similar to the california roll but instead of cucumber there is salmon. Sometimes the Alaska roll can be rolled in bread crumbs, but this isn't super common. This salmon can also be placed on top of the sushi.
Teriyaki Chicken Roll
To some Japanese people, the teriyaki chicken roll can be seen as a disgrace since it doesn't even contain seafood. Made with teriyaki, cucumber, and sometimes topped with avocado this dish is definitely one of the most Americanized versions of sushi.