Yonaguni: The Basics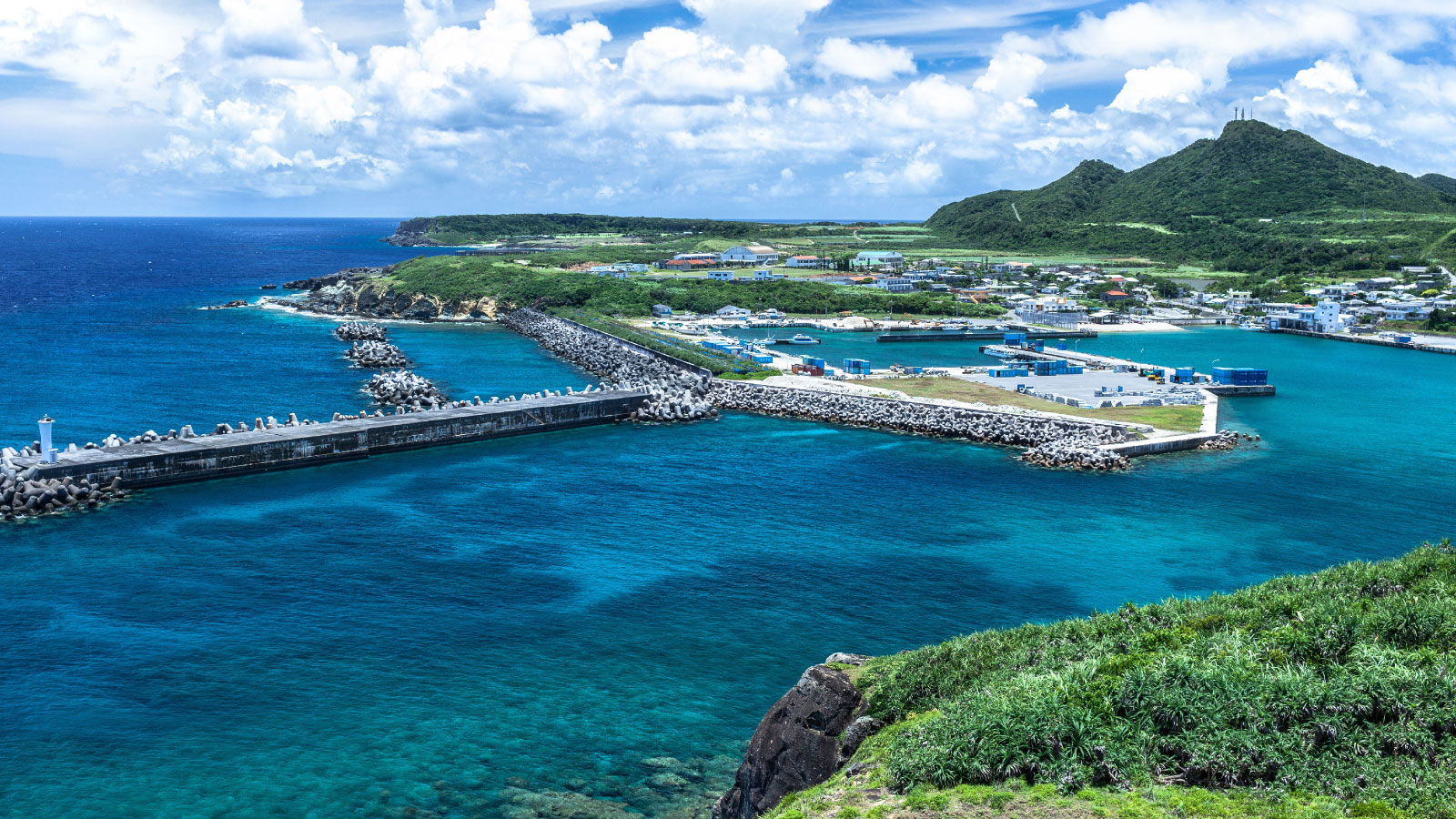 The westernmost inhabited island of Japan, located amongst the Yaeyama Islands, lies 67 miles from the east coast of Thailand. This island lies between the East China Sea and the Pacific Ocean. Yonaguni itself is made of three settlements called Kubura, Higawa, and Sonai and is a sovereign Japanese island. In the local language, the island is known as Dounan (どうなん). The local language is known on the mainland Okinawa for being very difficult for them to understand. Yaeyama is only a little less than 11 square miles, and is home to approximately Most of this population lives in Sonai, which lies on the north coast, then Kubura on the west coast followed by the very small town Higawa in the south.
The early history of Yonaguni is vague, and the idea of how its early settlers came to the island is a highly debated subject. The current most crucial piece of evidence of early settlers lies in the dugout canoe that was found carrying materials and technology dating back approximately 30,000 years ago. The first written documentation of Yonaguni comes from the year 1477, in which a Korean document tells sof fishermen who drifted to the Island from Jeju Province. Legend has it that Yonaguni was once ruled by a superhuman female leader named San'ai Isoba. The legend of San'ai Isoba tells the story of how she was able to protect the island and its inhabitants from attacks from foreign enemies such as Miyako. Many still believe in San'ai Isoba's power, and continue to worship her for the good she has done to Yonaguni. On the same note, Yonaguni is associated with the myth of Nyōgo no Shima, or the island of women. This myth is the idea that there is an island out there where only women are born and live in support of one another without men.
Yonaguni has a tropical rainforest climate, with the average temperature being 74.8 degrees fahrenheit, and a range of coldest to warmest temperatures being 65.1 degrees fahrenheit to 83.8 degrees fahrenheit. While this might make Yonaguni seem like the perfect vacation spot, there are many obstacles that make this island the home of the locals rather than a tourist destination. For one, getting to the island is extremely inconvenient and expensive. This is in many ways due to the strenuous relationship between Taiwan and Japan, although there is capacity for improvement. Bad weather on the sea, particularly during typhoon season, may delay or cancel ferries and flights to the island on a short notice, which may cause annoyance to travelers. Once you're on the island, the troubles of transportation continue. Buses are far and few, and even non-existent on the eastern side. There are only 2 taxison the island, although there are places where you can rent cars.
Writer: Kayley Hill