Wegmans Mochi Ice Cream is Dream!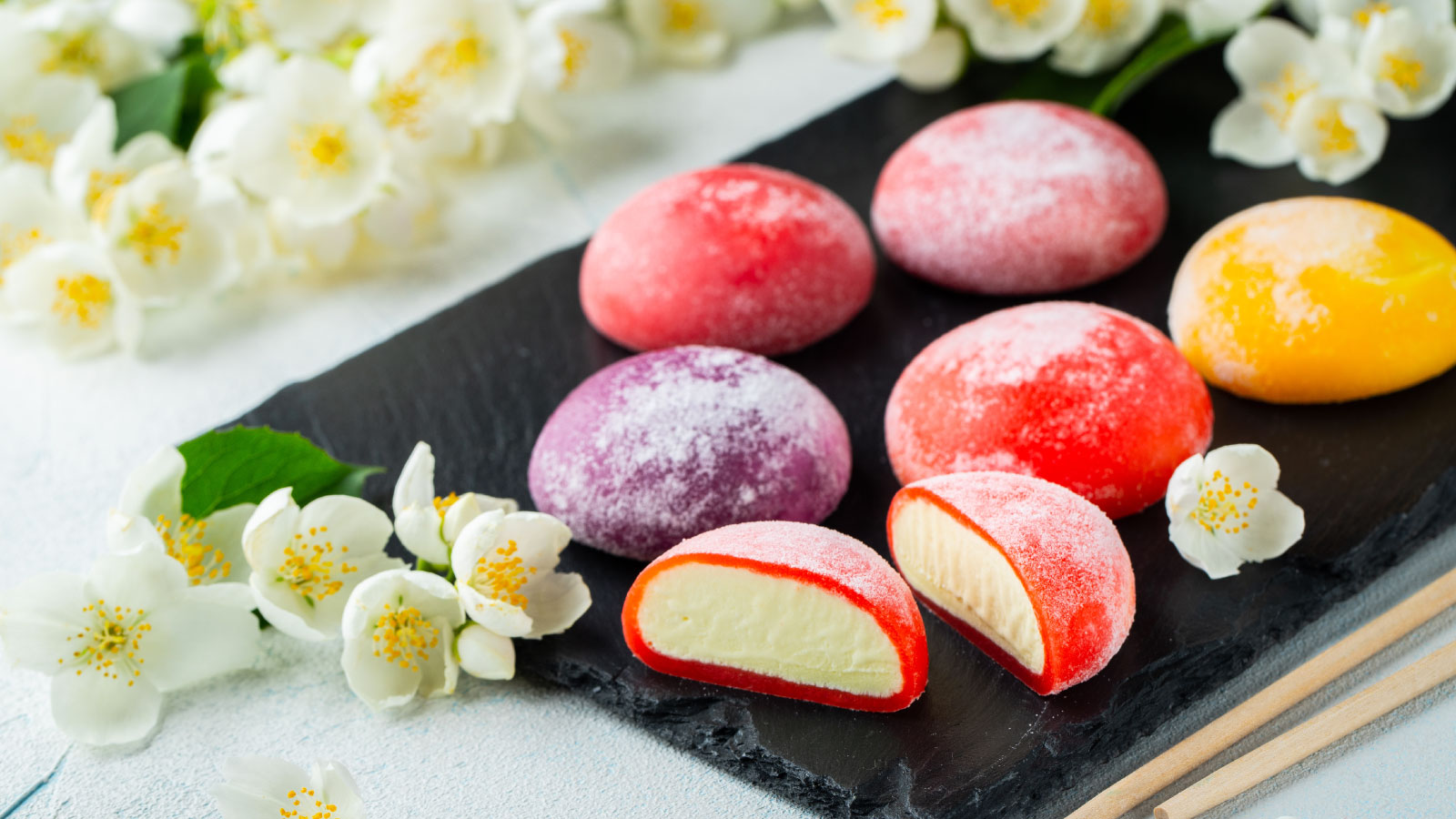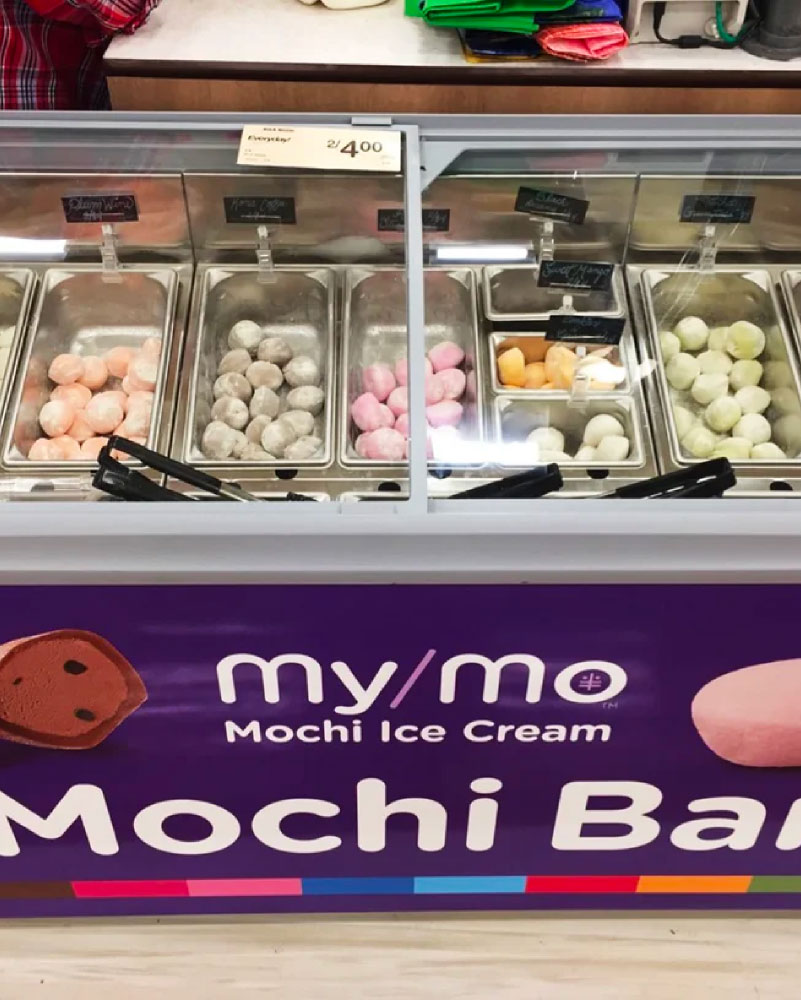 Remember the first time you ever tried mochi? For me, it was in the aisles of my local Wegmans grocery store.
Creamy-cold ice cream encased in a sweet mochi dough makes the perfect hand-held treat. For as low as $4.99 you can get 6 mochi ice cream in a pack. Currently, it appears that the mochi coolers in wegmans are filled with these bulk cases. However, as many of us remember, these mochi balls used to be sold individually at Wegmans, and you could self-serve the mochi treats from an assortment of delicious flavors. Eating mochi is a fun experience, especially for many Americans who are foreign to the idea of holding ice cream!
Wegmans grocery stores introduced mochi ice cream to their shelves in 2017, allowing the general public into the world of these unique Japanese sweets. Wegmans grocery stores can be found mainly in North-eastern U.S. states such as New York, New Jersey, Pennsylvania, Maryland, Virginia, and Massachusetts. Mochi ice cream is known as daifuku. The mochi casing surrounding the ice cream is made by making race into a flour for the dough. While mochi itself is a Japanese sweet, mochi ice cream is rumored to have been created in the 1980's in a Japanese-American bakery in Los Angeles.
(https://www.mashed.com/197688/the-untold-truth-of-mochi-ice-cream/)
Following in Wegman's footsteps, other grocery stores such as Trader Joes, Whole Foods, and other grocery stores throughout the U.S. have begun stocking their freezers with this dessert. Wegmans alone carries many different brands of mochi ice cream, such as the popular brand My/Mo Mochi Ice Cream, Royal Family Mochi, and Bubbies Mochi.
My/Mo Mochi Ice Cream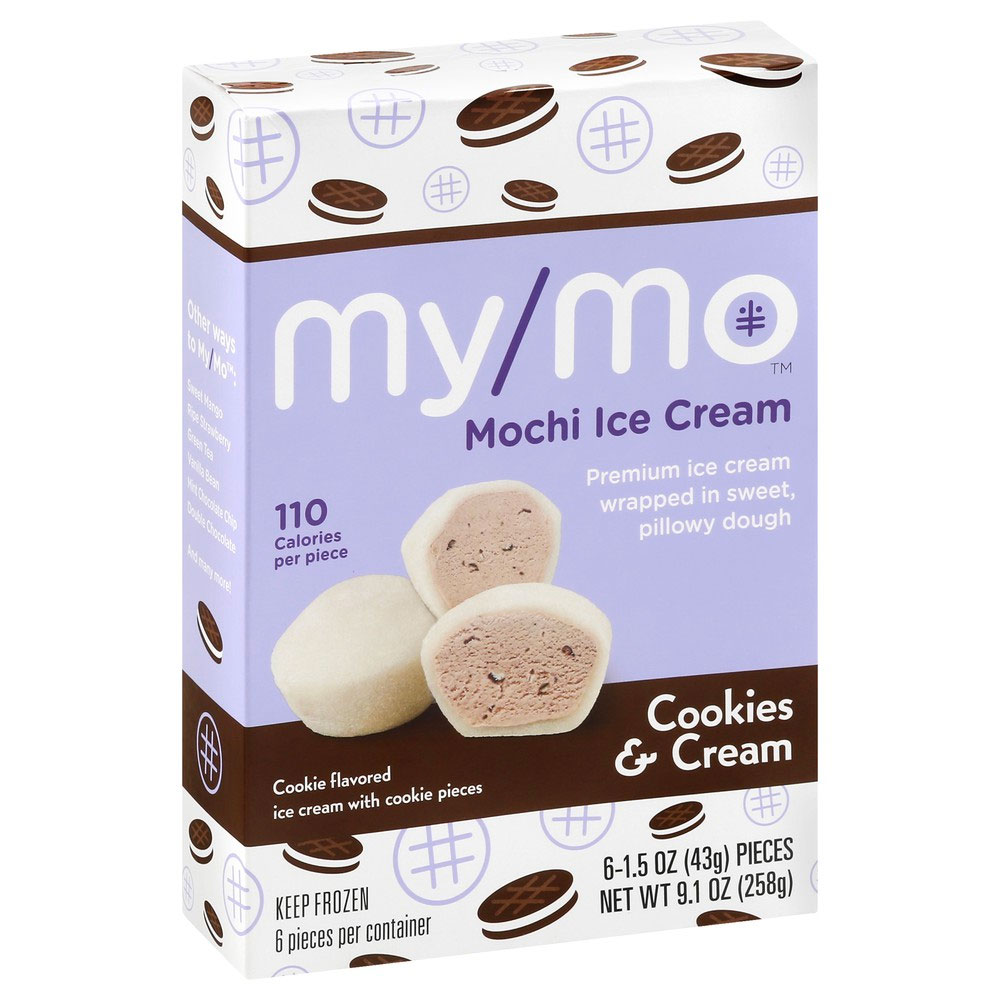 Some of the favors the My/Mo Mochi Ice Cream brand makes are: Ripe Strawberry, Sweet Mango, Cookies and Cream, Double Chocolate. S'more, Chocolate Sundae, Vanilla Bean, Mint Chocolate Chip, Strawberry Cashew Cream, Green Tea, Salted Caramel, Banana Chocolate Ice Cream. For more information on My/Mo Mochi Ice Cream, visit their website,
https://www.mymochi.com/where-to-buy/ .
Royal Family Mochi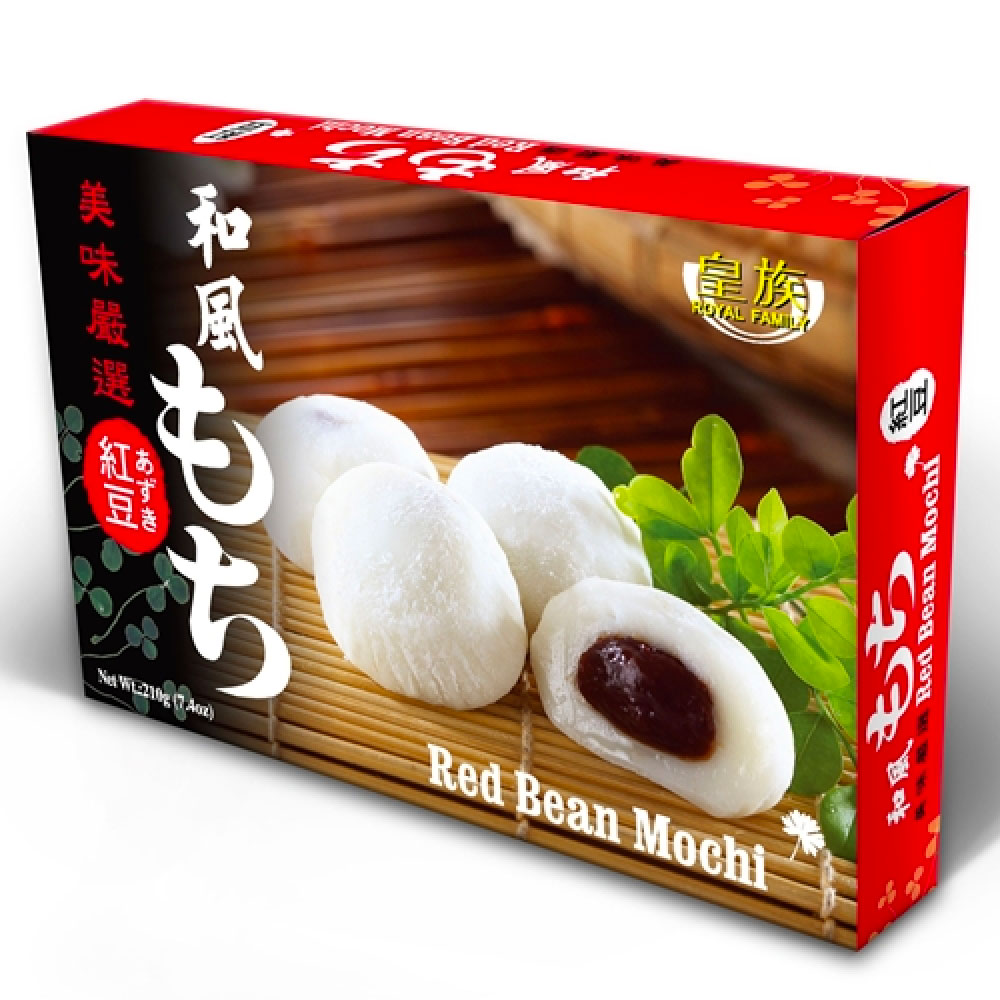 The Royal Family Mochi brand provides Wegmans with mochi ice cream flavors such as Red Bean, Taro, Green Tea, and Peanut. For more Royal Family Mochi flavors, view their website at https://www.royal-family.com.tw/eng/tasty-q-mochi.htm .
Bubbies Mochi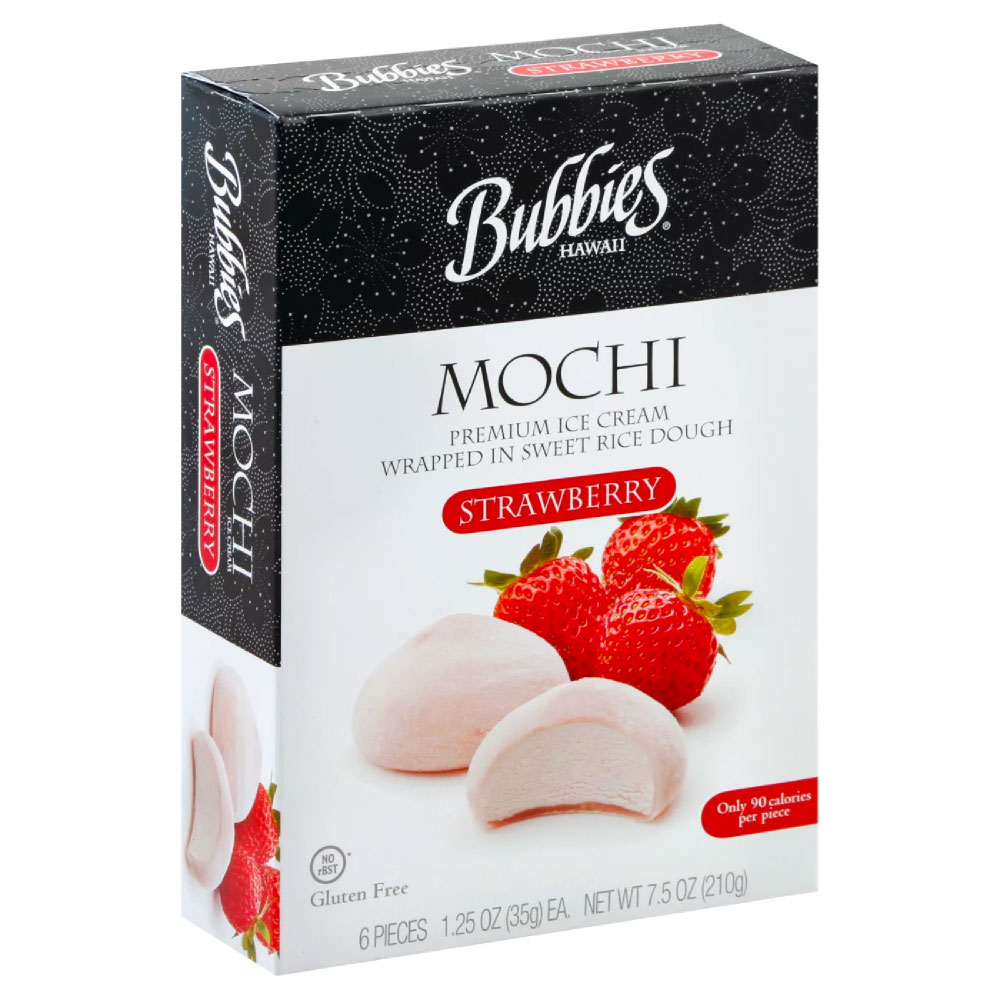 Bubbies Mochi Ice Cream selection at Wegmans is limited in some locations, with passion fruit and strawberry being the most common. However, Bubbies Mochi is currently participating in an exciting rebate opportunity at Wegmans locations only! The Bubbies Mochi brand is giving away 500 boxes of mochi ice cream for free! All that you need to do to be one of those 500 lucky people to get a free box of Bubbies Mochi is to upload a picture of your wegmans receipt for the Bubbies Mochi purchase and they will pay you back! Sounds almost too good to be true, but I would definitely try it out before those 500 boxes run out! For more details on the Bubbies Mochi brand and this rebate, go to https://bubbiesicecream.com/wegmansrebate .
If you haven't tried mochi ice cream yet, you no longer have an excuse! Wegmans has made mochi ice cream an accessible treat for the north-eastern region to explore. Mochi Ice Cream's popularity is growing by the day, so don't let yourself fall behind on this sweet food trend. And remember to check out some local or Japanese-owned businesses to try their mochi ice cream creations as well!