Shopping Malls in Japan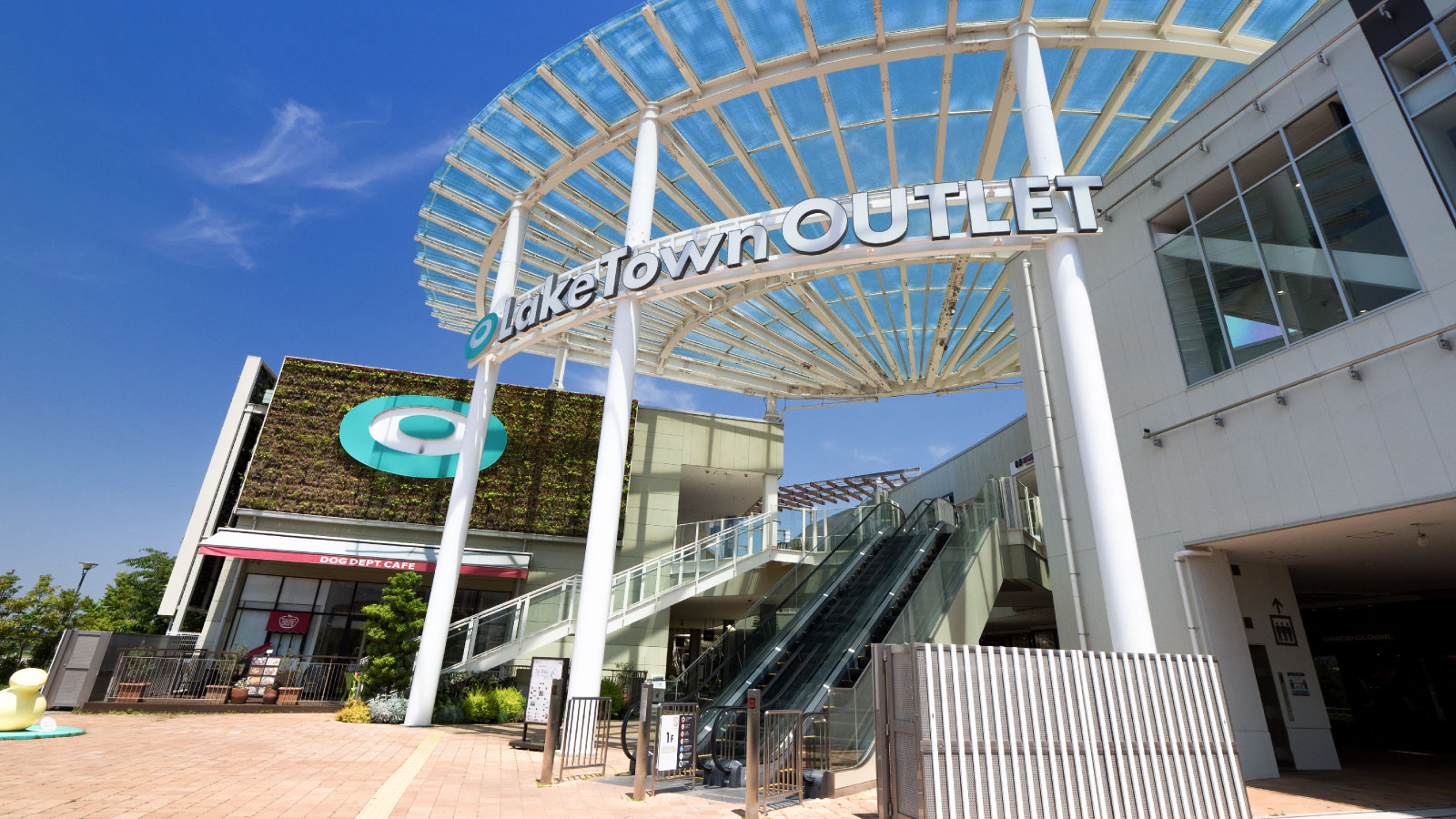 Are you someone who likes to shop until you drop? Throughout the Japanese prefectures there are many amazing shopping malls for all of your shopping needs! From luxury brands like Prada, popular American brands, and Japanese brands- these shopping centers have it all! Here are three popular malls in Japan and what makes them a spot worth visiting.
AEON LakeTown
Located in the Saitama Prefecture about an hour away from the center of Tokyo, AEON LakeTown is often called the "biggest mall in Japan."Accessibility to this mall by train is super easy, making it a great spot for everyone. Comprising three sections, this mall has both indoor and outdoor space. These sections are Kaze, Mori, and LakeTown Outlet.
The Kaze section of AEON LakeTown is shaped like a triangle, and holds hundreds of stores. Kaze also has a food supermarket called Maruetsu as well as a movie theater. The multiple floors of Kaze make for a great shopping and entertainment experience. If you make your way over to the Mori section of the mall, there is lots of greenery and spaces to walk your dog! Additionally, there are bakeries in this part of the mall with lots of delicious pastries.
In the LakeTown Outlet section, there is a 500 meter strip of stores that creates a refreshing outdoor shopping atmosphere. Additionally, along this strip there is the AEON department store where more expensive yet popular household goods can be purchased. This store is well received in Japan, and is a big asset to the whole mall.
AEON MALL | AEON LakeTown OUTLET
【Saitama Shopping】LakeTown is a famous shopping mall in the Tokyo area where visitors can enjoy shopping at super markets, fashion brand stores and drugstores…
Mitsui Outlet Park Kisarazu
With over 300 stores to choose from, Mitsui outlet Park Kisarazu is a close second when it comes to the title of biggest mall in Japan. Located in the Chiba Prefecture, this mall is around a forty-five minute non-stop bus ride from Tokyo station. The aesthetic of this mall is very gardenesque, with terraces, lounes, and cafes. Mitsui Outlet Park Kisarazu consists of more expensive brands for lower outlet prices, keeping up-to-date on the latest trends. There are lots of helpful services such as strollers for children and pet watching – allowing for a less stressful shopping trip. If you're in the mood for a good time, there are arcades, live music, talk shows, and other entertainment spots on Pier Street of the mall.
Mitsui Outlet Park Kisarazu
https://mitsui-shopping-park.com/mop/kisarazu/english/
Karuizawa Prince Shopping Plaza
Are you down for a discount? The Karuizawa Prince Shopping Plaza is the perfect place to find the best brands for the cheapest price! Only an hour away by bullet train from Tokyo, Karuizawa Prince Shopping Plaza lies in the beautiful mountain resort town of Karuizawa. With around two hundred stores offering internationally famous clothing stores as well as Japanese restaurants, this large mall is somewhere you could spend the entire day! From the scenic surroundings, the free shuttle bus that brings you from one end of the plaza to the other, and the modern stores- it's no wonder Karuizawa Prince Shopping Plaza is one of the most popular places in Karuizawa!
Karuizawa Prince Shopping Plaza
https://www.karuizawa-psp.jp/en