Taste of Japan Cooking Party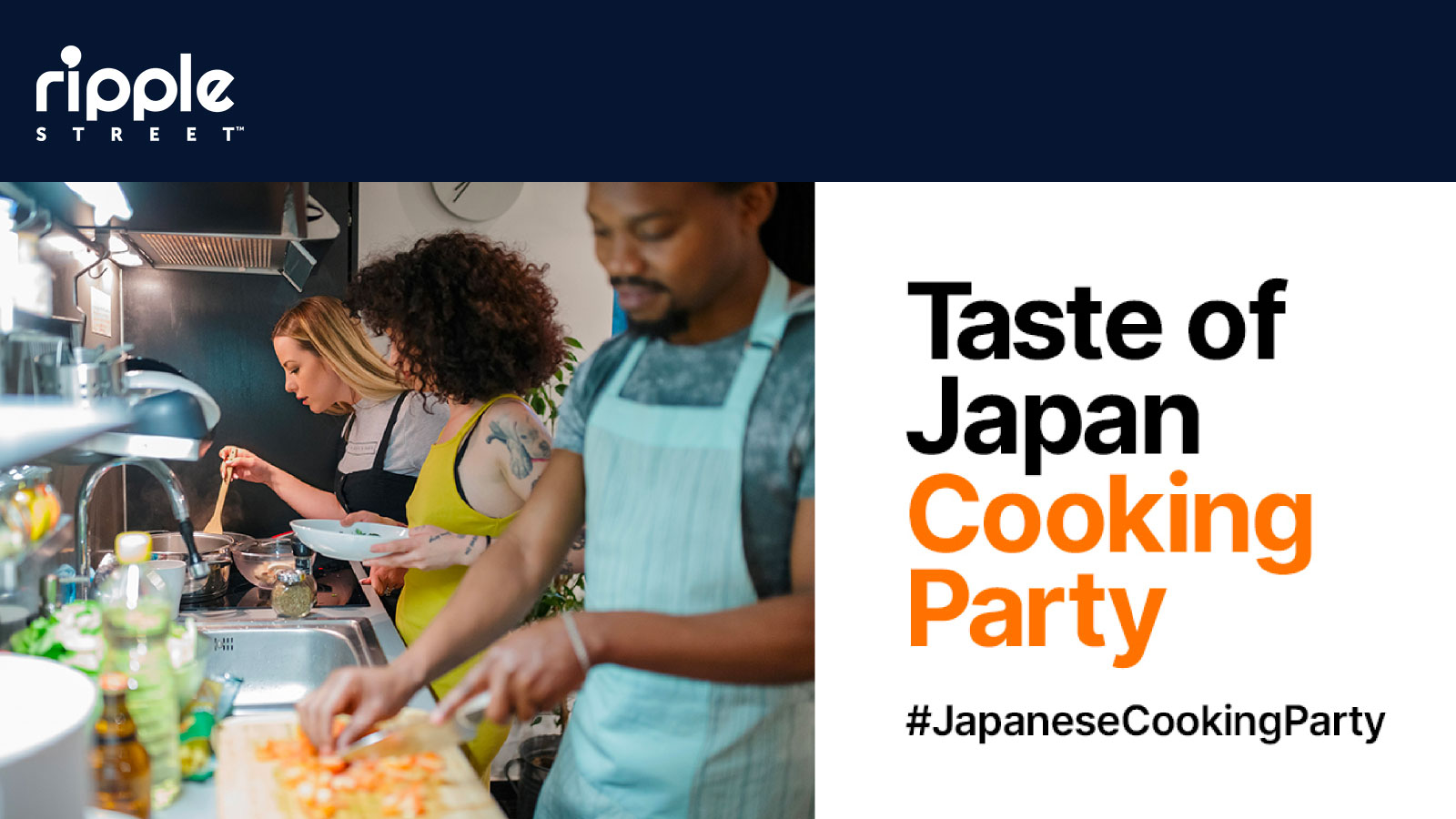 débutante
Taste of Japan Cooking Party
Schedule
▪Party Date: January 29
▪Taking Applications: December 15 – January 4
▪Participants Selected: January 5
▪Packs Received: January 13 – January 28
▪Try And Share Products: January 29 – February 13
About débutante
Stay inspired with modern Japanese food.
The "débutante: New Selection of JAPAN FOODS+" is part of the export promotion project by the Ministry of Agriculture, Forestry and Fisheries (MAFF) and Japan External Trade Organization (JETRO) to discover promising Japanese products and sell them on a trial basis overseas.
Japanese food products that have never been exported but show promise in fitting the needs of international markets are selected by professionals with a keen understanding of overseas markets. They are then sold for a limited time to test the market to uncover the next hit items.
We hope this will increase your awareness of the yet undiscovered potential of Japanese food, as well as help find the pattern to future potential items.
・Taste of Japan Cooking Party
https://www.ripplestreet.com/events/tasteofjapan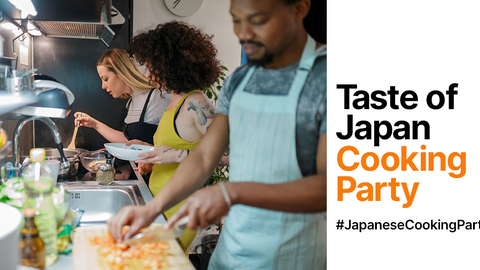 ・débutante: New Selection of JAPAN FOODS
https://debutante-usa.com/
・Instagram
@jpfood_debutante_us
NOTE: This event is only open to residents of New York, NY; Los Angeles, CA; San Francisco, CA; and the surrounding areas.
Do you live in one of these areas? Read on! If not, please check out our other open events.
Give your family and friends a delicious taste of Japan at your own Japanese Cooking Party with débutante foods! You'll create an authentic Japanese dish like hot pot soup, ramen noodles or vegetarian burgers, plus other exciting sides and desserts that you'll make together and savor together with family and friends.
If you're selected and confirmed as a host, you'll get ONE of these great Taste of Japan packs to enjoy:
Hot Pot Soup Box (Soy Sauce Flavor)

OR

Ramen Box

OR

Vegetarian Box

OR

Hot Pot Soup Box (Sesame and Miso Flavor)
Taste of Japan packs(débutante Products)
Hot Pot Soup Box (Soy Sauce Flavored)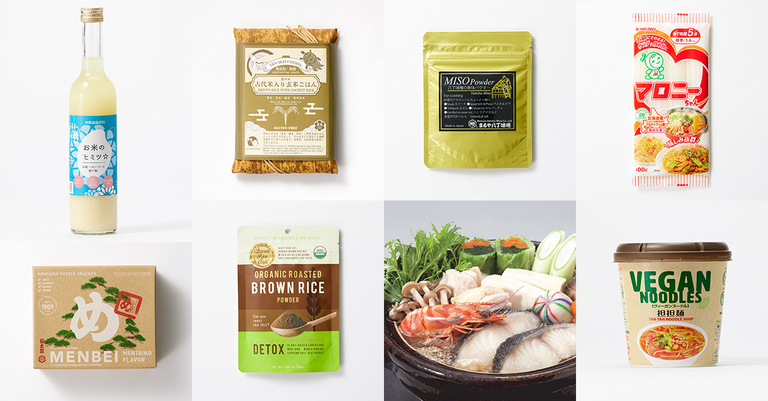 Soup, noodles, healthy rice and more are just some of what makes this Hot Pot Soup Box a treat for you and your guests.
Here's what's in the Hot Pot Soup Box (Soy Sauce Flavored):
Vegan Noodles Tan-Tan Noodle Soup
Okome no Himitsu (Rice malt amazake)
Brown Rice Powder
KUBARA Soy Sauce Flavor Hot Pot Soup
Hinako's Brown Rice Series: Brown Rice with Wild Rice
Hatcho Miso Flavored Powder
Gluten-free Glass Noodle Malony-chan 100
Potato Crackers Menbei
Ramen Box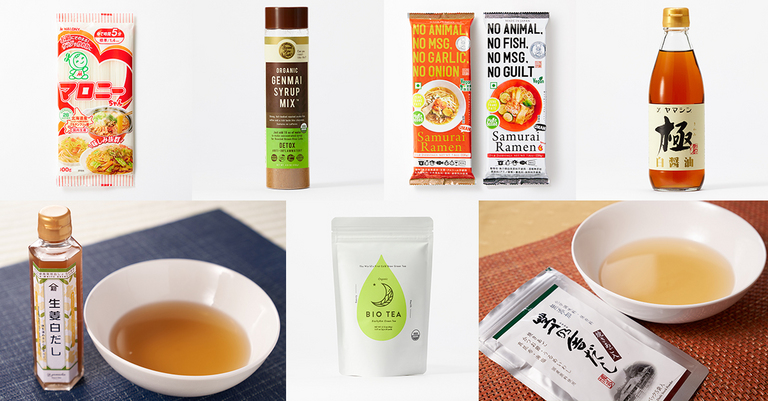 Ramen fans will love this delicious dinner box that contains two types of Ramen, white soy sauce, two types of flavorful Dashi and more.
Here's what's in the Ramen Box:
Samurai Ramen Umami Red
Samurai Ramen Umami White
Organic Genmai Syrup Mix™
Kayanoya Original Dashi Stock Powder
Kiwami White Soy Sauce
Gluten-free Glass Noodle Malony-chan 100
Ginger Shirodashi
BIO TEA
Vegetarian Box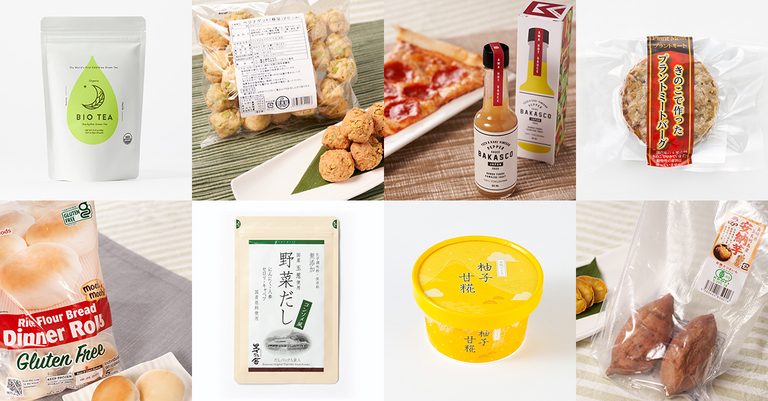 Japanese Veggie Burgers, Dinner Rolls, sweet, nutritious ice cream and so much more makes this box a complete multi-course meal that your health-conscious friends will love.
Here's what's in the Vegetarian Box:
Frozen Rice Flour Bread Dinner Rolls
Frozen Mushroom Hamburger Patty
Sweet Potato
Sweet Rice Malt Yuzu Ice Cream
Veggie Nuggets/Edamame (soy beans)
Kayanoya Original Vegetable Stock Powder
BAKASCO
BIO TEA
Hot Pot Soup Box (Sesame and Miso Flavor)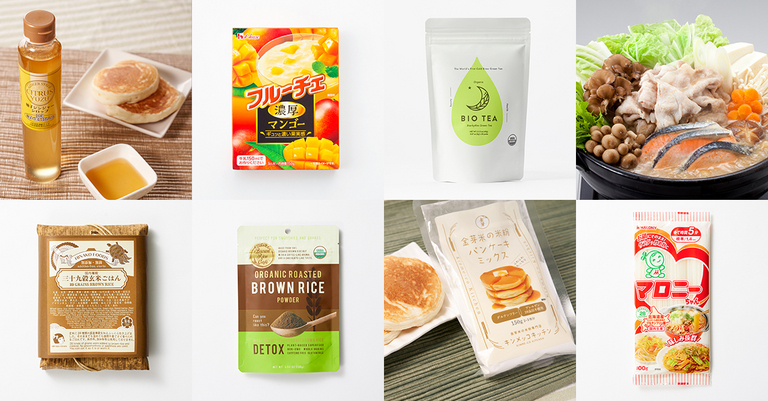 This Hot Pot Soup Box is great for meat lovers and vegetarians. With stew dipping sauce that goes great with a wide variety of proteins and veggies, plus nutritious 39 grain rice, delicious desserts and nutritious drinks, you'll be able to delight a wide range of palettes at your Japanese Cooking Party.
Here's what's in the Hot Pot Soup Box (Sesame and Miso Flavor):
KUBARA Sesame & Miso Flavor Hot Pot Soup
Hinako Brown Rice Series : 39 Grain Brown Rice
Gluten-free Glass Noodle Malony-chan 100
Yuzu Ginger Syrup
Kinmemai Rice Flour Pancake Mix
Organic Roasted Brown Rice Powder
BIO TEA
Fruiche Rich Mango