Cook by Chef Volume 3:James Neal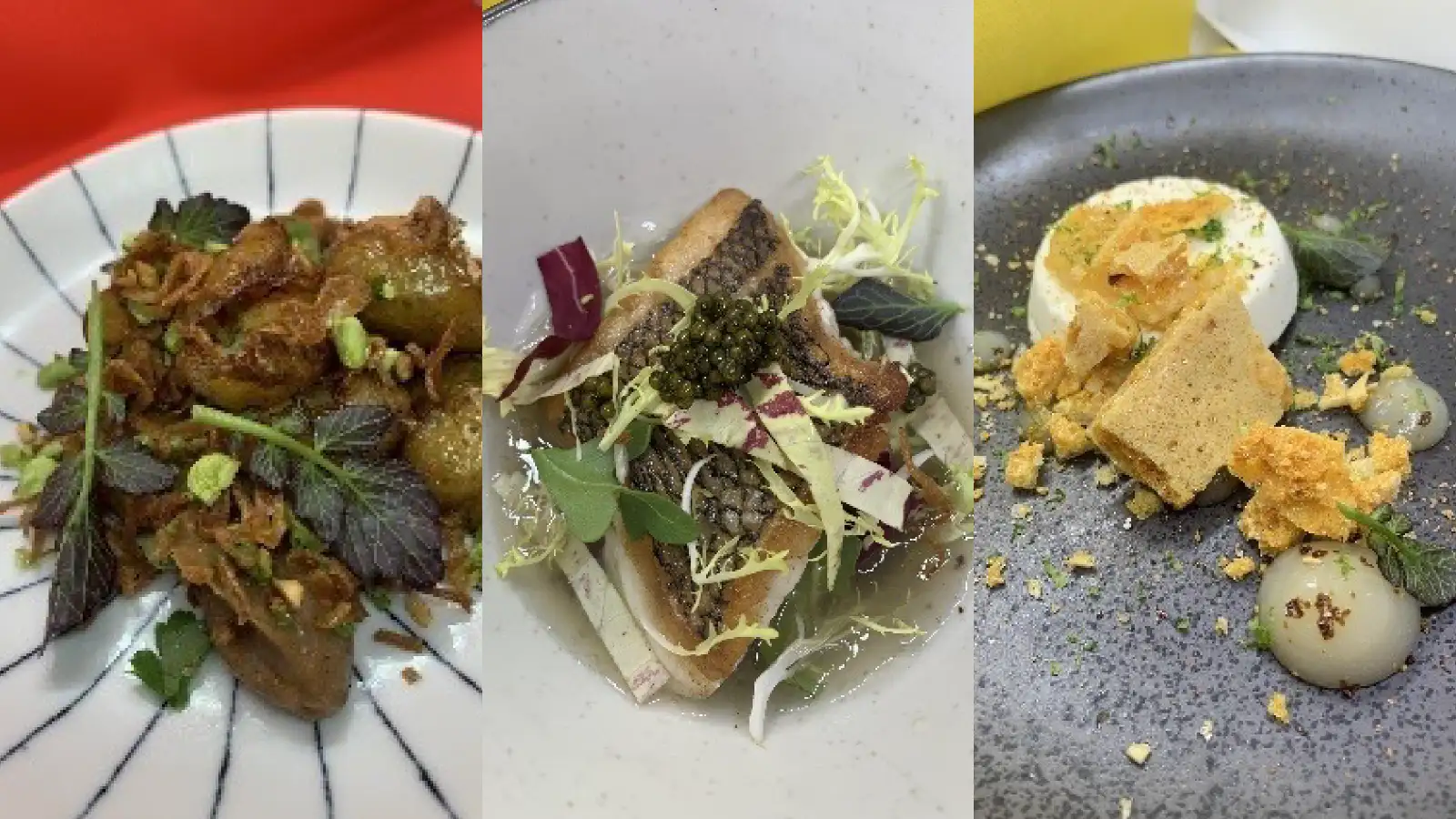 As a special project, we asked five chefs working in the US to create new dishes using selected Japanese foods (see the link below). The food items used by the chefs are available for purchase in The Japan Media Store. (Price may change depending on the quantity and when you order.)
https://shop.thejapanmedia.com/
James Neal focuses "on small bites with big flavor impact with a heavy vegetable influence".
Why? He wants customers to order two or three dishes to taste different flavors. Also, each one should be affordably priced so that customers can try them all, keeping them engaged with the food.
He started to work in a restaurant when he was 17 years old. He has been a chef for 23 years. He is planning to open his own restaurant soon. First, he is going to start with pop-up store sometime this year.
The first dish Neal came up with is play on a papas bravas, a classic Spanish tapa borrowing big umami flavors. He used the barrel aged miso for aioli.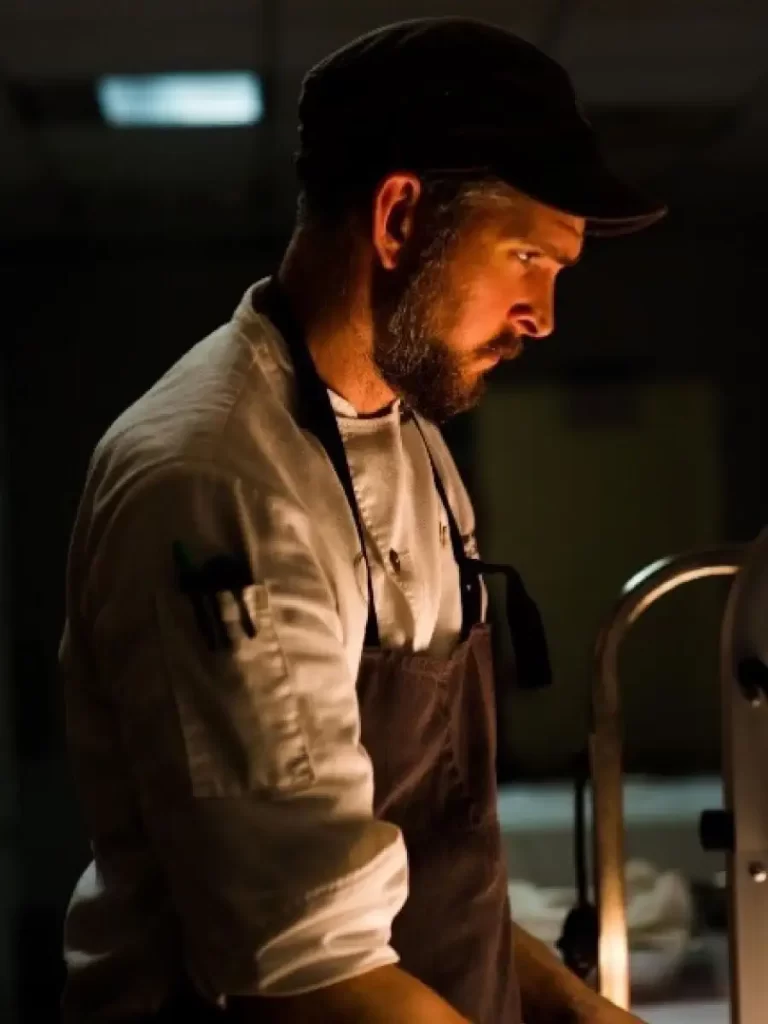 He said "I really enjoyed working with all the food products you gave me, and I am especially impressed by the Pair juice and Yuzu vinegar. They were a lot better than I expected and turned out to be very good. I used Pair juice with Bakasco together. Since the juice was sweet, I added Bakasco and other spices to balance the taste."
He also mentioned "I very much enjoy trying new Japanese products in my cooking and finding new tastes that many Americans have never known. I would love to join this kind of event if you have more in the future."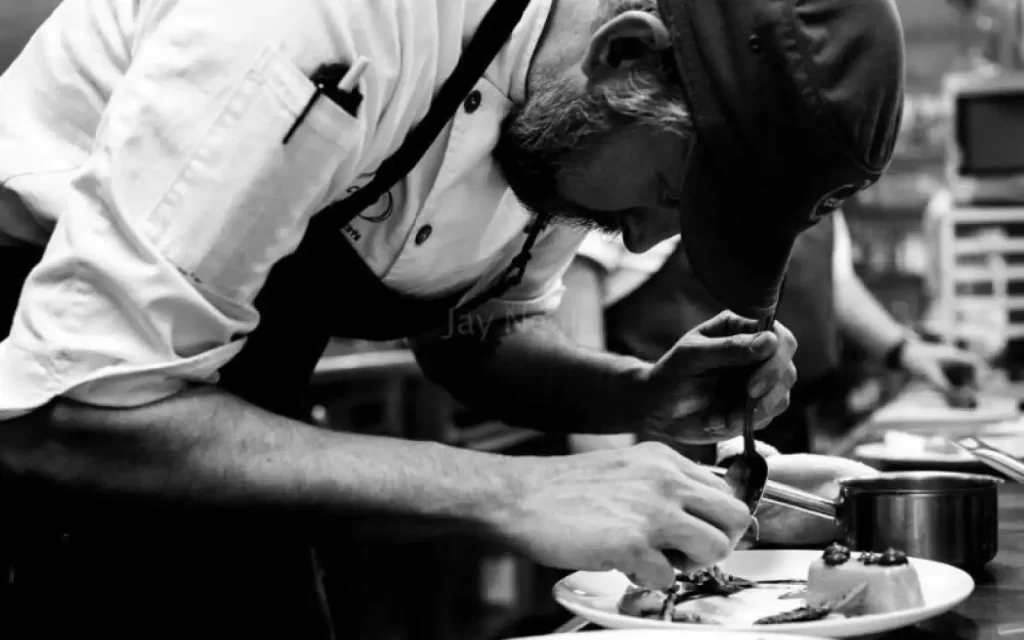 Fingerling potatoes (poached with thyme and garlic, cooled, pressed, then fried crispy)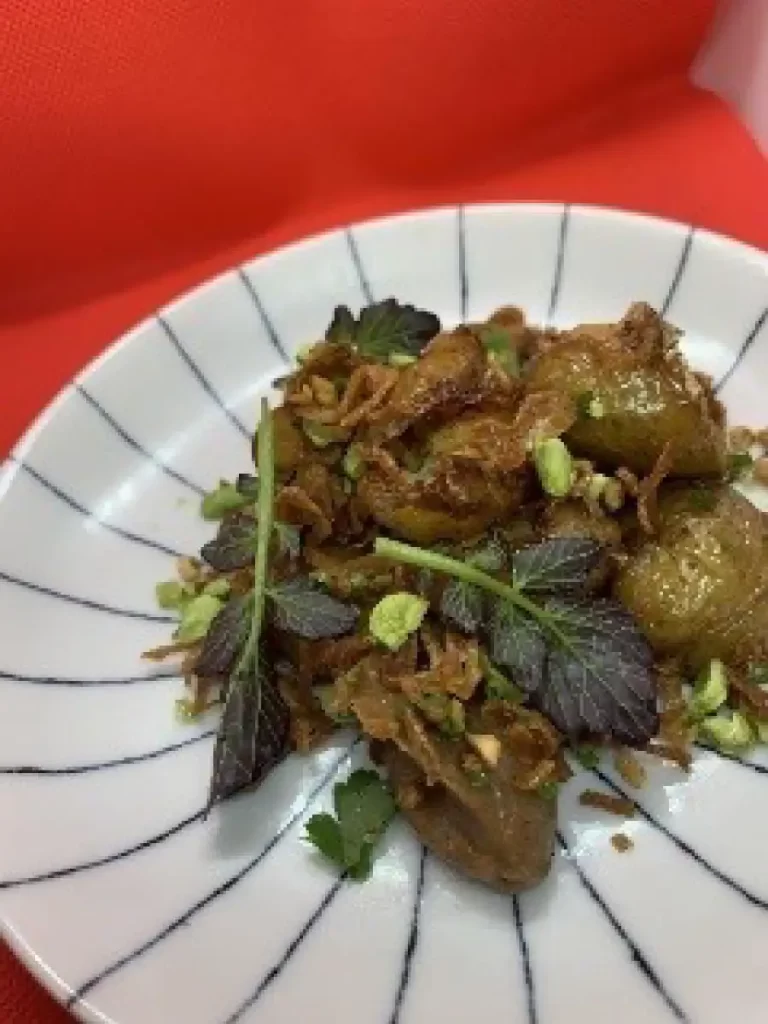 Ingredients:
Barrel aged miso aioli(Inoue Miso Gozen Nesashi)
Crispy shallots
Crispy garlic
Freeze dried Edamame(KITA-NO-HAKO)
He worked under chef David Bouley back in 2007 and his cooking experience has been influenced by him. The second dish is chicory and truffle salad. He is not a fan of truffle, but he loves salad. He thought the provided Dashi sample and truffle might go together and he was correct! It made a huge impact. He likes truffle in this dish.
He roasted black bass and mixed with a truffle dashi, with winter chicories that are dressed in a light truffle emulsion, and caviar.
Roasted black bass with a truffle dashi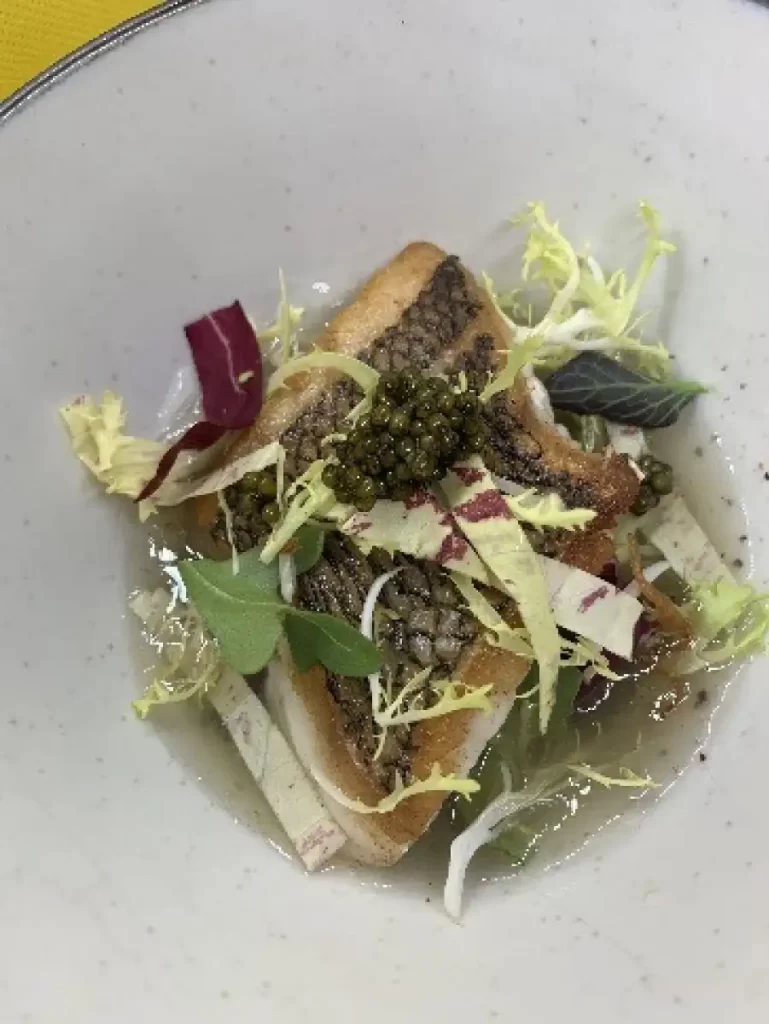 Ingredients:
Truffle pate
Black bass filet roasted in butter, thyme, and garlic
Castle Franco chicory
Trevisano radicchio
Frisée
Truffle emulsion(Dijon, truffle pate, evoo, lemon)
Caviar
Dashi(Hayashi Kyuemon Kyuuemon Awase Dashi Seafood Seasoning)
The third dish is a sweet confection. He loves a dessert that is not overly sweet so he added spicy Bakasco.
He says "I wanted to pay homage to pastry chefs out there (especially the ones in my inner circle) that are a dying breed in this drastically changing culinary world. Pasrty is such an amazing intricate craft that it needs to be continued".
White chocolate mousse, honey brittle, pear, yuzu vinegar, shoyu, and togarashi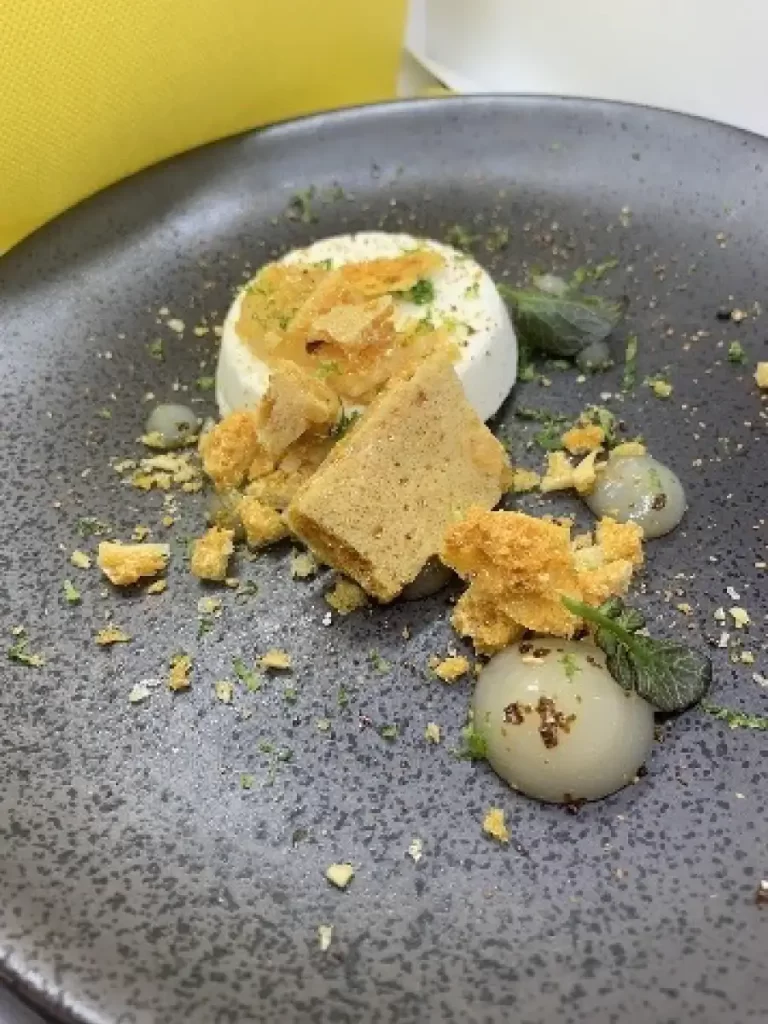 Ingredients:
White chocolate
Heavy cream
Gelatin
Pear juice provides(le Lectier Pear Juice)
Bakasco provided (w/ pear juice set with agar agar)
Shoyu seasoning provided (Moromi no Shizuku Seasoning salt)
Honey brittle (honey, baking soda, maldon salt) KARASUZANSHO HONEY