Cook by Chef Volume 2:Matthew Card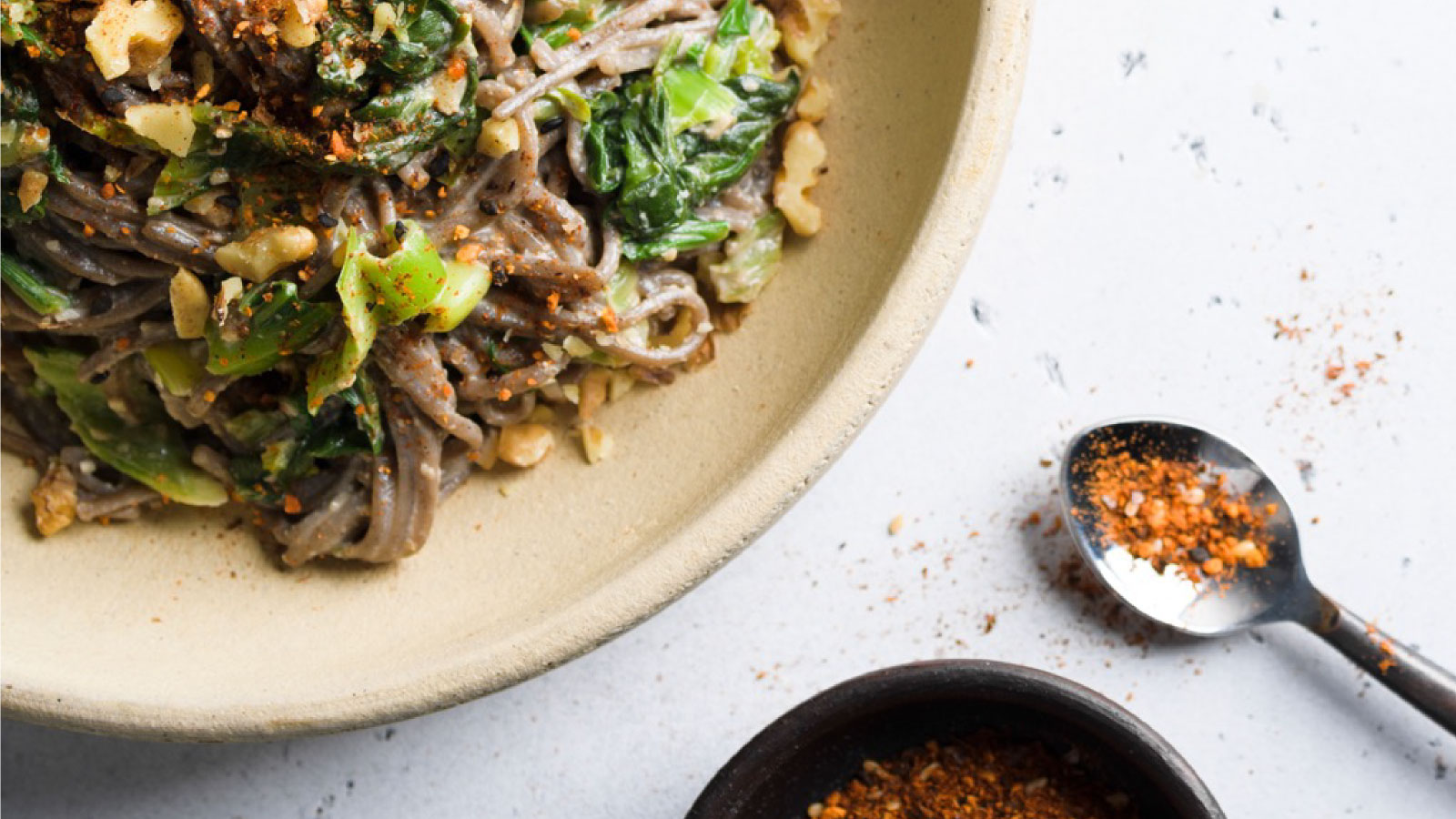 As a special project, we asked five chefs working in the US to create new dishes using selected Japanese foods (see the link below). The food items used by the chefs are available for purchase in The Japan Media Store. (Price may change depending on the quantity and when you order.)
https://shop.thejapanmedia.com/
Matthew Card is Creative Director of recipe and products of Christopher Kimball's Milk Street, a multimedia cooking company with a magazine, television cooking show, radio program, cooking school and online retail store. He oversees the recipes and food content, developing videos, hunting down products for the stores and future Milk Street products, including knives and cookware.
Japanese ingredients and kitchenware are fascinating to Milk Street because of the history and tradition behind the products. Matthew has thoroughly enjoyed traveling to Japan to explore Tokyo, especially Kappabashi for cookware, Shibuya, Harajuku, and to regions like Tsubame-Sanjo, Gifu and Seki where the traditional products are made. He has toured kitchenware manufacturers and knife forges as well as soy sauce, miso and vinegar producers.
According to Card, "Umami-rich Japanese ingredients are particularly important in the Milk Street kitchen because of how much work they can do for the cook. An intensely flavored ingredient can often replace effort or cooking time in a recipe, putting a delicious dinner on the table faster and more efficiently. For example, we frequently use miso paste and soy sauce to add extra depth and savoriness to soups, stews, dressings, and sauces. Because of its savoriness, miso can replace the richness of meat stocks, or a slow-cooked vegetable base and soy sauce adds depth without calling attention to itself."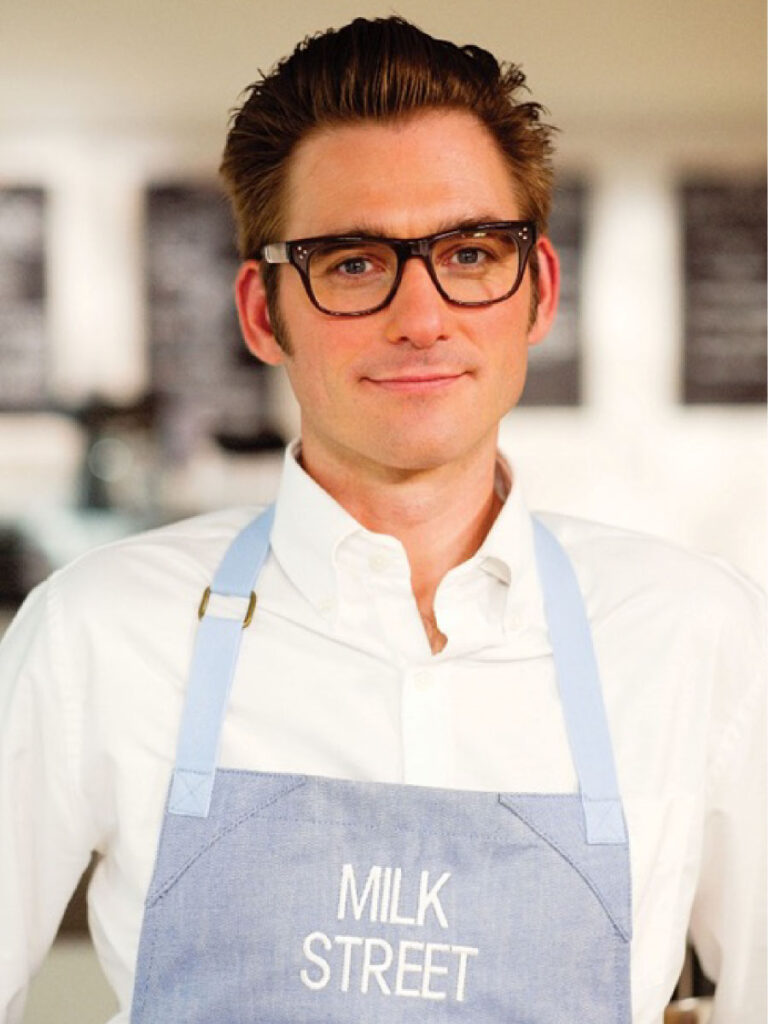 To make a simple soba noodle dish, he blends miso with walnuts, garlic, and oil, much like an Italian pesto, to serve as a simple sauce for the earthy-tasting noodles. Succulent Bok choy, blanched in the noodle cooking water, provides contrasting texture, and completes the quick meal.
Matthew likes to "use Japanese ingredients in completely unexpected ways. One of my favorite uses of miso is in peanut butter cookies! It cuts through the cookie's sweetness and intensifies the peanut flavor. A little miso is also wonderful stirred into caramel sauce or even chocolate pudding".
Miso-Walnut Soba with Bok Choy
Nutty, wholesome Japanese buckwheat noodles and Bok choy are sauced with a puree of toasted walnuts and miso that delivers a double hit of umami. The starchy water that results from cooking soba is called Soba-Yu; we use a little of it to help the sauce blend smoothly and cling to the noodles. You can use either sweeter, milder white miso, or saltier, earthier red miso—or even a blend if you happen to have both types.
Start to finish: 20 minutes.
Servings: 4
Ingredients:
10 ounces dried soba noodles(Tanakaya Izushisoba premium)
1 pound baby Bok choy, trimmed and thinly sliced crosswise
⅓ cup walnuts, toasted, plus chopped toasted walnuts, to serve
1 tablespoon soy sauce(Matsuai Sauce)
2 to 3 tablespoons miso(Inoue Miso Gozen Nesashi)
2 tablespoons neutral oil
2 medium garlic cloves, smashed and peeled
Kosher salt and ground black pepper
Cook the soba in a large pot of boiling water until al dente. Reserve ¾ cup cooking water, then add the Bok choy to the pot and cook until the soba is tender, and the Bok choy is crisp-tender, about 1 minute. Drain, rinse, and drain well; return to the pot. In a blender, combine 3 tablespoons of cooking water, the walnuts, miso, oil, and garlic: puree until smooth. Add to the soba mixture, then toss, adding more cooking water to thin. Season with salt and pepper. Serve sprinkled with chopped toasted walnuts.
Christopher Kimball's Milk Street
https://www.177milkstreet.com/