Tsunan Snow Festival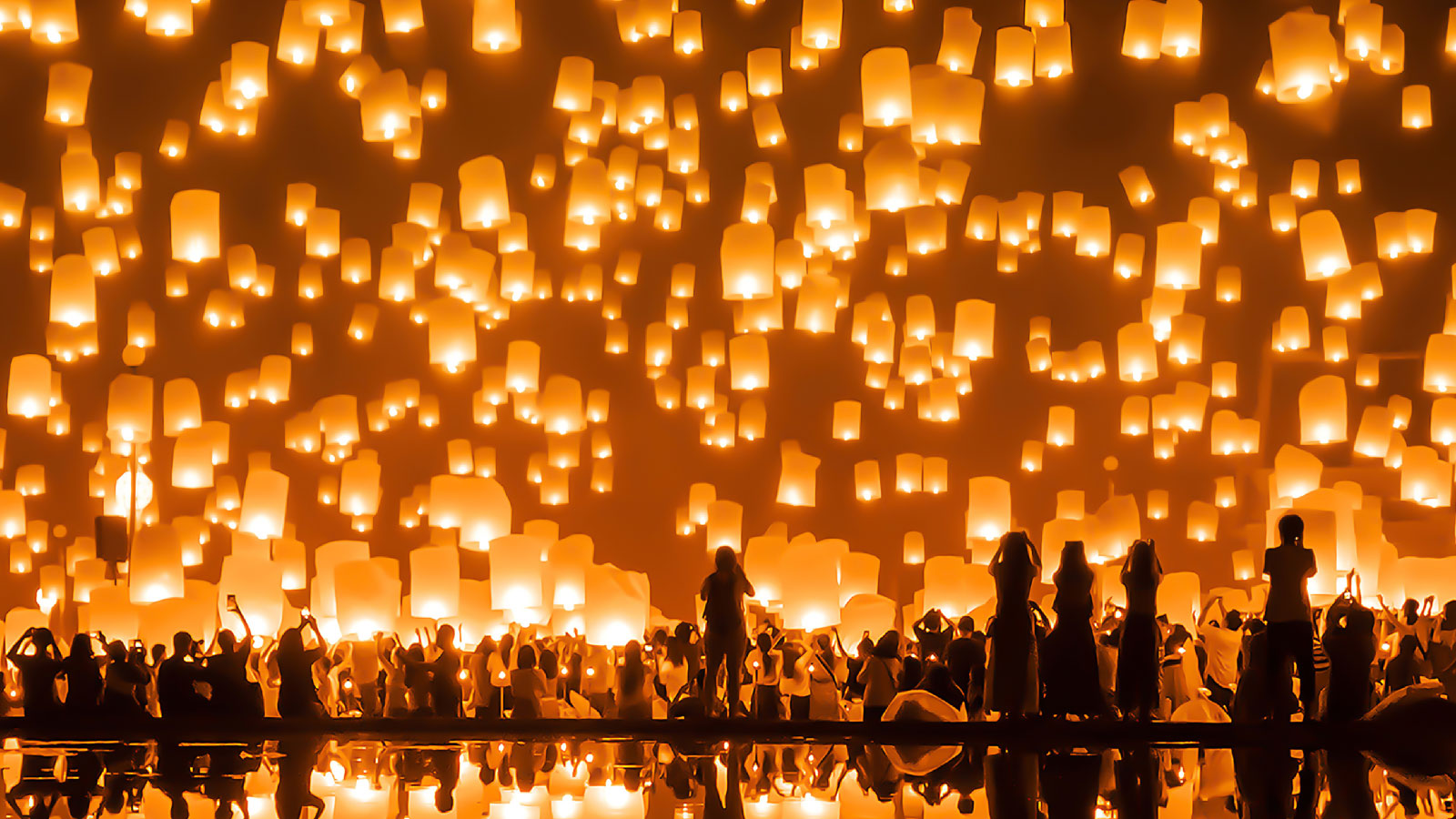 Every year in the town of Tsunan in Niigata Prefecture, there is a snow festival that lights up the night sky. Taking place in mid-March, this festival's location in one of the snowiest areas of Japan makes it a great representation of the beautiful Japanese winter season. This festival was originally started in hopes of revitalizing the Tsunan Station through tourism and excitement. The local community of the town of Tsunan is known for their fantastic hospitality, making it a great place to visit in the winter if you're looking for some warmth.
The Tsunan Snow Festival celebrates the season by lighting over 2,00 lanterns up into the sky for all to see. This magical and romantic spectacle is one straight out of a disney movie, and is adored by onlookers. Admission to this festival is free, but parking and sending off your own lantern does come with a fee. This allows the Tsunan Snow Festival to be enjoyed by everyone in one way or another. Even just observing the lights drift off into the sky has a similar energy to watching a hypnotizing firework show.
There are two venues in which the Tsunan Snow Festival is hosted in Tsunan Town. One is the "Owarino Special Venue" in the center of the town, where much of the excitement is. The other location is the "New Greenpia Tsunan Venue," or the ski slope venue where those participating in winter sport can also partake. There is more to this festival than the lantern lighting, as snowboarding competitions such as "Sky Lantern Launch" and "SNOW WAVE" are both annually held. Additionally, the Tsunan Snow Festival also features stage events, fireworks, treasure hunts in the snow, and snow bicycles people can rent.
If you're in Japan, you must experience the magic of the Tsunan Snow Festival once in your life. This festivals bring warm color to an otherwise cold season. If you want to expereince massive amounts of snow and fun winter festivities, Tsunan Snow Festival has events fr the whole family.
Writer: Kayley Hill